If you feel sad, nervous or angry; if you feel like you can't get it together…we can help.
Did you know that one in five kids has an emotional or behavioral difficulty like depression or anxiety? In fact, research has shown that half of all mental health problems begin before age 14. Fortunately, there are treatments that help. If you are struggling, don't be afraid to ask for help. Contact a parent or school counselor, or call us directly.
At The Child Guidance Center, We Can Help If You Are: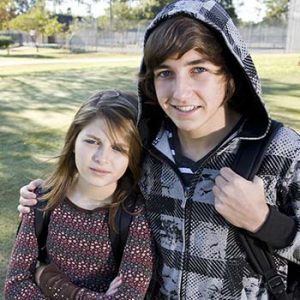 Feeling sad, depressed, or hopeless

Experiencing loneliness

Thinking about suicide

Worried or anxious

Unable to make friends

Being bullied

Angry or getting into fights a lot

Getting into trouble at home or school

Unable to finish your school work

Having a hard time sleeping or having frequent nightmares

Dealing with divorce or changes in your family

Suffering from the death of a family member, friend, or pet

The victim of abuse or violence

Engaging in repetitive behaviors that you can't stop

Using drugs or alcohol to feel better

Cutting, burning, or harming yourself

Hearing voices or seeing things that aren't there
Getting help is a sign of strength and maturity, not a sign of weakness. We have been helping kids like you for more than 60 years. Feel free to call us at (203) 324-6127 if you want more information about how we can help.