We're Here For You!
There are many benefits to participating in psychotherapy groups, but now more than ever groups can help! With social-distancing mandates in place, children and parents are navigating the challenges of attending school and working from home, cut off from friends and extended family members. CGC has several groups available offered now via telehealth video.
If your child is already receiving services from CGC, please ask your clinician for more information. If your child is not already in treatment with CGC, please call 203-324-6127 for more information and to schedule an initial intake appointment. Space is limited.
Co-Ed Social Skills Group
This group provides a safe therapeutic environment for kids ages 8-10 and 11-13 to foster and practice pro-social behaviors and meaningful, productive social interactions through the use of discussion, games and activities in a group setting. The overall objective is to improve the child's social skills, attention and emotion regulation through group therapy. Topics that will be addressed include: Understanding and responding to social cues, understanding body language in communication, managing and expressing emotions, negotiating conflict, sustaining attention, managing impulses, and communicating needs effectively.
8-10 year olds: This group will be meeting on Wednesday afternoons.
11-13 year olds: This group will meet on Tuesday afternoons.
Middle School Boys Group
This interpersonal process group provides boys ages 12-14 with an opportunity to discuss struggles at school and at home. The group setting seeks to create a safe and supportive environment which fosters growth in the ability to express and manage strong and difficult feelings, as well as improved social skills.
This group will be meeting on Tuesday afternoons.
Co-ed High School DBT Skills Group
In two distinct modules, group members will learn skills to regulate distressing emotions and interpersonal effectiveness skills. Each module is self-contained, and will run for 4-6 weeks before transitioning to the next module.
This group will be meeting on Thursday afternoons.
Co-Ed Coping with High School Anxiety Group
This group will meet on Monday afternoons.
Coping with COVID Groups
Parents/Caregivers Group
This group aims to help participants find support from other parents/caregivers and to address a range of issues including but not limited to home schooling, managing your own anxiety, and getting along with your partner. Available in both English and Spanish.
Spanish : Tuesday evenings
English: Tuesday evenings
High School 9th to 11th Graders Group
This group will offer participants the opportunity to join with peers to discuss issues such as separation from friends and academic or family pressures as well as learn strategies to better cope with worries and fears.
This group will be meeting on Wednesday afternoons.
High School Seniors Group
Seniors are dealing with a unique set of circumstances at this time, including the loss of life cycle events like prom and graduation and anxiety about the impact of the pandemic on future plans. These issues can be difficult for seniors in normal times, but that much harder to navigate when separated from friends and other sources of support. Participants will have space to share with each other and get support from peers going through similar experiences.
This group will be meeting on Monday afternoons.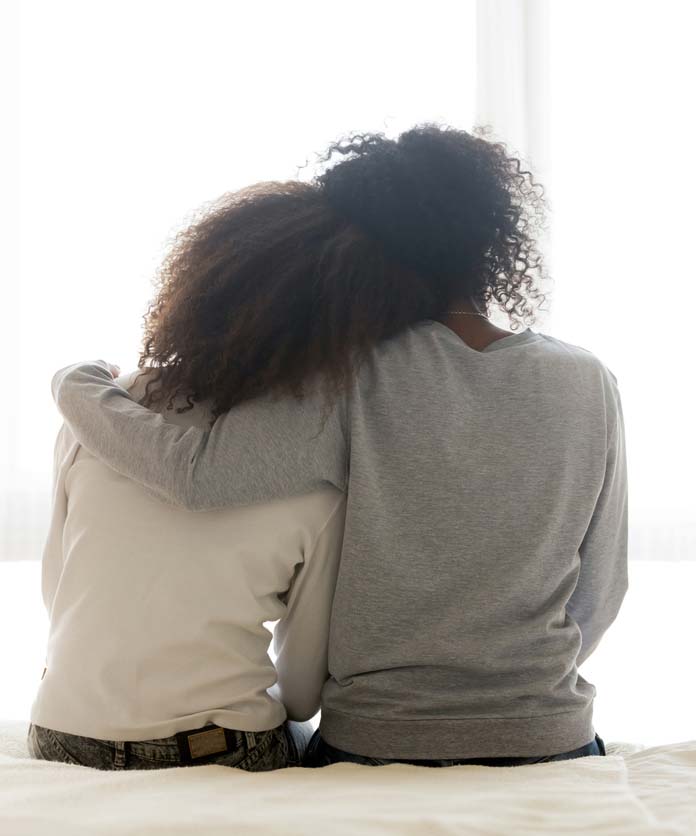 Physical distance doesn't mean isolation. We are here for you!