We are Here For You!
There are many benefits to participating in psychotherapy groups, but now more than ever groups can help! With social-distancing mandates in place, children and parents are navigating the challenges of attending school and working from home, cut off from friends and extended family members. CGC has several groups available offered now via telehealth video.
If your child is already receiving services from CGC, please ask your clinician for more information. If your child is not already in treatment with CGC, please call 203-324-6127 for more information and to schedule an initial intake appointment. Space is limited.
Co-Ed Social Skills Group
This group provides a safe therapeutic environment for kids' in 3rd to 5th grade to foster and practice pro-social behaviors and meaningful, productive social interactions through the use of discussion, games and activities in a group setting. The overall objective is to improve the child's social skills, attention and emotion regulation through group therapy. Topics that will be addressed include: Understanding and responding to social cues, understanding body language in communication, managing and expressing emotions, negotiating conflict, sustaining attention, managing impulses, and communicating needs effectively.
ages 8-10: This group meets on Wednesdays 4 – 4:45 PM
ages 11-13: This group meets on Tuesdays 5:00 – 5:45 PM
Middle School Boys Interpersonal Group
This interpersonal process group provides boys ages 11-14 with an opportunity to discuss struggles at school and at home. The group setting seeks to create a safe and supportive environment which fosters growth in the ability to express and manage strong and difficult feelings, as well as improved social skills.
This group meets on Tuesdays 4:00 – 4:45 PM
Middle School Girls Group
This group provides a safe, therapeutic environment for girls in grades 6-8 to develop better interpersonal skills and more positive relationships, examine basic identity questions, and change negative patterns of thinking and behavior. Topics addressed include: self-awareness, friendship skills, acceptance of peers, resisting peer pressure, conflict resolution, healthy coping skills, and making safe choices.
One group meets on Wednesday afternoons 4:00 – 4:45 PM.  One group meets on Tuesday evenings 6:00- 6:45 PM.
DBT Skills Group
This group will support members in learning and implementing skills and strategies from Dialectal Behavioral Therapy (DBT) for Adolescents.  Groups target kids in grades 6-8 and 9-12 struggling with emotional dysregulation and difficulties managing interpersonal relationships. The group will be structured into different skills modules such as: mindfulness, distress tolerance, emotion regulation and interpersonal effectiveness.  Skills modules last about 6-8 weeks and new members can join group at the beginning of each module.
Middle group meets on Wednesdays 5:00-5:45 PM
High School group meets on Thursdays 4:00 – 4:45 PM
Coping with High School Anxiety Group
This group for 14 to 18 year olds provides a safe therapeutic environment in order to build coping skills to combat social anxiety and to change unhelpful patterns of thinking. Topics covered include: challenging your self-critical voice, exploring the impact of anxiety on functioning, and expanding your toolbox of skills when it comes to managing anxiety.
This group meets on Mondays 4:00 – 4:45 PM
Art Therapy Girls Group
This group is for girls between the ages of 13-15 who are struggling with depression, anxiety or social interactions, and/or past trauma. We will utilize art therapy interventions to support feeling expression/develop use of art as a coping strategy. Participants will learn to use art and other relaxation strategies to manage difficult feelings and will learn ways to use art as a form of communication when words cannot adequately express thoughts and feelings. All that is needed is access to paper and a drawing material (at least 8 colors-e.g., markers, crayons, colored pencils, etc.).
This group meets on Tuesdays 3:00 – 3: 45 PM.
Parent Support Groups ( English and Spanish)
These process groups are meant to provide parents with a safe and supportive environment to explore topics related to their child's treatment. Themes may include issues related to school, adjusting to COVID, immigration issues, managing behaviors at home or stigma related to engaging in therapy and mental health services.
Conducted in English: Tuesdays 10:00 – 10:45 AM and 7:00 – 7:45 PM
Conducted in Spanish: Tuesdays 7:00 – 7:45 PM
Modern Family Group
This interpersonal process group provides children ages 6 to 9 with an opportunity to work through any feelings they may be experiencing due to their parents separation/divorce. The group setting seeks to create a safe and supportive environment to allow those who are adjusting to a change in family structure due to separation/divorce to share personal struggles with peers who have experienced a similar changes. Group members learn to identify and communicate personal experiences with peers and adults.
This group meets on Tuesdays 4:45 – 5:30 PM
Circle of Security Parenting Group
This group is for parents with children ages 0-12 years old. Circle of Security will assist in supporting and strengthening the caregiver-child relationship by teaching parents to understand and read their children's emotions, support their children's ability to manage their emotions, and enhance the development of their child's self-esteem. Parents will also learn about secure attachment, child development, and how to respond to their children's emotional needs by using the Circle of Security model. Each group will run for approximately 8 weeks.
This group meets on Tuesdays 7:00 PM – 8:00 PM
Adolescent Boys Group
A 45-minute group designed to provide a safe and therapeutic space for teenage boys (ages 15-17/newly 18) to share and process the natural and challenging feelings associated with navigating adolescence. Group will provide the opportunity to engage and develop interpersonal relationships with same-aged peers and strongly focuses on interpersonal learning and connection. This group is the perfect way to be heard and listened to among peers with similar feelings and experiences.
This group meets on Thursdays 5:00-5:45 PM.
Young Adulting: A Life Skills Group
This group is designed to help 17 and 18 year olds transition into adulthood. Group aims to create a safe, supportive environment where participants can focus on thoughts and feelings of transitioning to adulthood, as well as learn important life skills to help prepare older adolescents for the future.
This group meets on Tuesdays 6:00 – 6:45 PM
Raising My Child Without Limits ( Spanish)
Are you the caregiver of a child with special needs or developmental delays?  There are many parents like you, trying to find the best way to raise their special child.  Join us and meet other caregivers who want to help their children lead their lives without limits.  This parent support group was created for any caregiver of a child diagnosed with a special need, such as Autism, Down Syndrome, Sensory Processing Disorder, intellectual disability, language delay, gross/fine motor delays, etc. This group will be conducted in Spanish.
Day/Time : TBD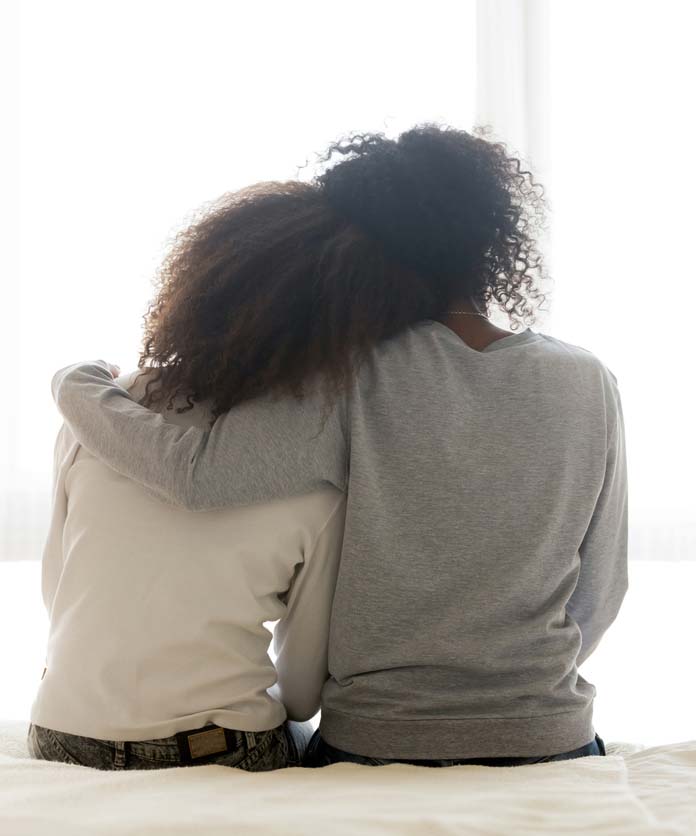 Physical distance doesn't mean isolation. We are here for you!